Dental Bonding in Chula Vista CA
Composite Veneers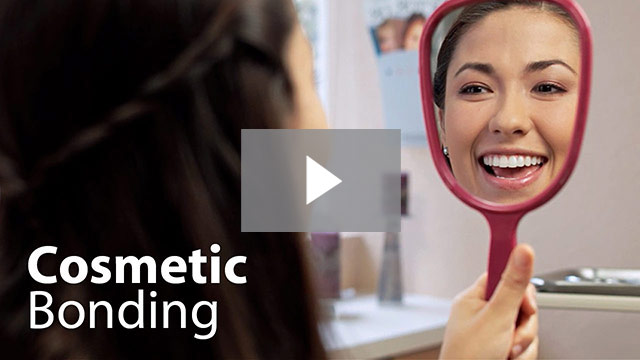 Today's composite materials can provide a life-like, beautiful appearance that conserves tooth structure and can last for a long time.
With composite veneers, the resin is applied in layers to the tooth and sculpted directly in your mouth to achieve the desired aesthetic. Composite veneers are used in situations in which there is chipping or discoloration of natural teeth. They are also used where there are minor misalignments of teeth to give teeth the appearance of more aligned teeth.
The greatest advantage of composite veneers is their reversibility; they can be removed and replaced as needed. Composite veneer therapy is an art. Ask to see some of our work and make sure you feel this is the way you should go.
Related Tooth Bonding Articles
Artistic Repair Of Front Teeth With Composite Resin
Strange as it may seem, it's about creating invisible art – recreating teeth that look totally natural so that no one can tell the difference! It involves a detailed understanding of natural tooth composition and form, choosing the right composite resin to rebuild and restore lost tooth structure, and understanding light and color. Oh, and a dental artist who can put them all together… Read Article
Repairing Chipped Teeth
A composite restoration or "bonding" is an ideal material choice for a growing 16-year-old. Composites can be made in a wide range of tooth colors allowing for near perfect color matching with existing teeth – in artistic hands they can be made to look very natural and lifelike… Read Article
---
Schedule a Consultation Today!
Call Today! 619-656-1788 or click here to request an appointemnt online!